March 3, 2021
Vancouver B.C., March 3, 2021 – MAX RESOURCE CORP. ("Max" or the "Company") (TSX.V: MXR; OTC: MXROF; Frankfurt: M1D2) is pleased to announce the "CONEJO discovery", a new type of copper mineralization hosted in igneous rock, at CESAR North within the wholly-owned CESAR copper-silver project in North Eastern Colombia (refer to Figures 2 and 3).
The CONEJO zone spans 1.6-km by 0.6-km, is open in all directions, and lies along the CESAR North Kupferschiefer-type (SEDEX) copper-silver mineralization.
This new mineralization is considered to be related to the sediment copper-silver system, but hosted in an igneous (volcanic) unit. It is associated with fracture-controlled primary chalcocite mineralization that becomes more continuous as fracture density increases (refer to Figures 1 and 4).
"This discovery of a new type of copper mineralization hosted in igneous host rock, significantly enhances the Company's steadfast belief of CESAR as district scale with several pulses of mineralization," commented Max CEO, Brett Matich. "
"CESAR provides Max significant exposure to copper, a critical energy metal and a key metal for the world's transition to clean green energy," he concluded.
Over 200 rock samples have been sent to ALS; assay results are expected early April.
The Max in-country team continues mapping of CONEJO to determine structural controls and extent of the footprint of this new mineralized zone. In addition, the Company will initiate a ground Induced Polarization (IP) survey.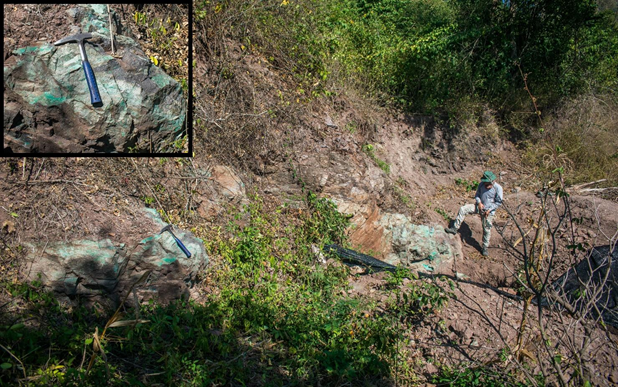 Figure 1. Fracture controlled copper mineralization hosted in igneous host rock at CONEJO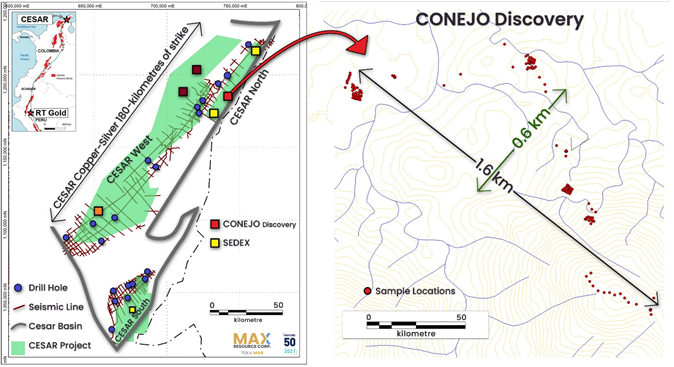 Figure 2. CESAR Copper-Silver Project